Project Title: "Historical/Architectural Resources Survey: Unin-corporated Communities of Brown and Door Counties, WI."
(Two volume report prepared for Bay-Lake Regional Planning Commission.)
Project Summary: The diverse background and character of Brown and Door counties are apparent through the variety of historical and architectural structures found in the region's small, unincorporated communities. Indeed, as the two counties grow, and the hamlets evolve, it is those resources that will provide a tangible connection with the past; they serve as a means for all to experience and understand the history and identity of the two county's rural communities. Accordingly, the Bay-Lake Regional Planning Commission had an interest in ascertaining those historic structures located in unincorporated communities that had some element of historical and/or architectural significance.
HRL was retained to conduct an intensive survey of the project area. The major products of the effort were to consist of an Intensive Survey Report that provided the following: (1) a chronicle of the historical development of each county and the pertinent unincorporated communities; (2) insight into which resources in the project area might offer potential for listing on the National Register of Historic Places; (3) completed Historic District Survey Forms, if any historic districts were identified in the project area; and (4) completed Reconnaissance Survey Cards for all structures inventoried.
Dallas Cowboys WinCraft 3¡¯ x 5¡¯ Real Tree One-Sided Flag,Where to buy cheap sports jerseys ? www NFL Jerseys Tennessee Titans Wholesale.amynfljerseys.ru.$22 for NFL,NBA,MLB,NCAA,SOCCER,$38 for NHL,plus free shipping for over 222usd orders! Tennessee Titans: 2016 Season Predictions.Men's Kansas City Chiefs Nike Red Stadium Touch Performance T-Shirt,Women's Houston Texans Nike Red Stadium Rally Funnel Pullover Hoodie,Men's Pro Line Atlanta Falcons Morten Andersen Retired Player Jersey.Women's New Orleans Saints New Era Black Arctic Blast Cable Cadet Beanie,Green Bay Packers Bottom Only Silver Matte License Plate Frame with Mirror Letters.Women's Cincinnati Bengals Pro Line Black Plus Size Edgewood Scoop Neck T-Shirt,Infant Oakland Raiders For Bare Feet Big Logo Name Sock.Men's Philadelphia Eagles Antigua Green Deluxe Desert Dry Polo,Youth Jacksonville Jaguars Blake Bortles Black Mainliner Name & Number T-Shirt,Girls Toddler Miami Dolphins Aqua Jumper Cheer Dress.Men's New York Giants Nike Red Rewind Cut Back T-Shirt,Men's San Diego Chargers G-III Sports by Carl Banks Navy Hand Off Full-Zip Hoodie 2016 Tennessee Titans Jerseys For Sale.Mens Tennessee Titans Nike Navy Blue KO Logo Essential Hoodie,Mens Denver Broncos Pro Line Navy Soft Shell Jacket,Men's Atlanta Falcons Nike Charcoal Stadium Touch Hooded Performance Long Sleeve T-Shirt.Women's Detroit Lions White Sideline Track Full Zip Jacket,New Orleans Saints Team Shoe Bottle Opener,Men's Jacksonville Jaguars G-III Sports by Carl Banks White Center Field Swim Trunks
Survey Results: Approximately 112 individually addressed properties were cataloged in Door County, while 103 were inventoried in Brown. Historical research and analysis suggested that 19 of the Door and 27 of the Brown County properties offered potential for National Register eligibility. No historic districts were identified.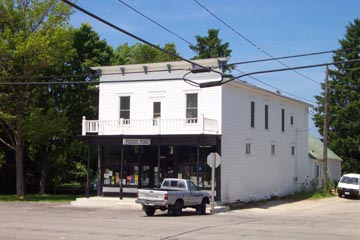 An old general store in Ellison Bay, Door County.