Project Name: Annotated List of Selected Sources: Swedish Immigration & the Chellberg Farm
Project Location: Indiana Dunes National Lakeshore, Porter County, Indiana
Project Summary: This annotated bibliography identifies a variety of English language sources pertaining to Swedish immigration to the United States in general and to Northwest Indiana in particular. The objective was to furnish to National Park Service (NPS) staff a concrete idea of the sources that may be useful for interpreting to the public the Indiana Dunes National Lakeshore's Chellberg Farmstead, a Swedish farm maintained as such from the 1870s to the 1930s. In addition, the NPS was particularly interested in exploring several specific interpretive topics within the context of the Chellberg Farm. Among those were goat raising, poultry varieties, maple sugaring, marketing farm products and Swedish holiday customs.
A variety of repositories were investigated for this project, including various local and state libraries, archives, museums and records centers, as well as several regional institutions in Chicago and Rock Island, Illinois and Milwaukee, Wisconsin.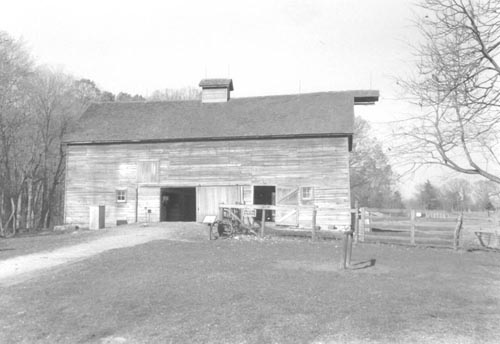 The historic barn at the Chellberg Farm.